School Counselor Services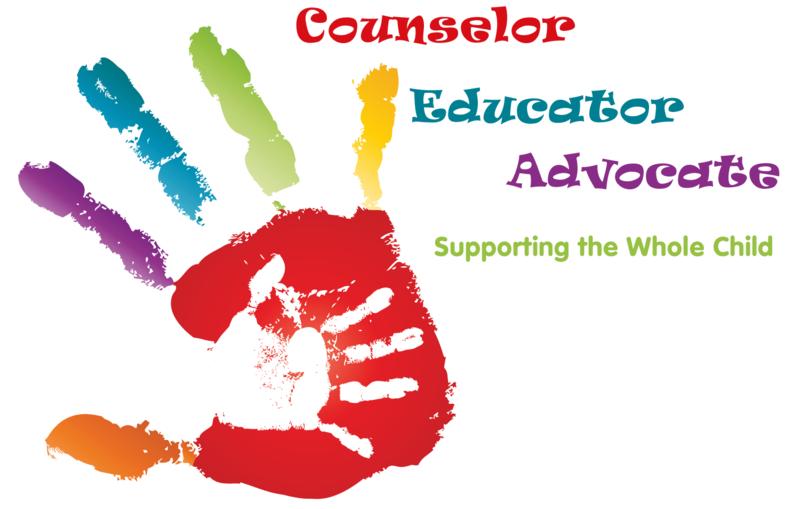 The School Counselor works within the school to help promote a safe and healthy school environment and support social, emotional, behavioral, academic, physical and mental wellness so that students are engaged and successful learners.
What Does a School Counselor Do?
Students may experience life stressors as they grow in elementary, mature in middle school and start to prepare for life after high school. Often times, students struggle to understand and cope with their problems. The overall objective of school counseling is to support success in school for all students by providing strategies to help them adapt and overcome any emotional barriers they may be facing that interferes with the learning process.
School counselors are advocates for all students by providing guidance and supports. School counselors work with educators, parents and community members to help students succeed both in and out of the classroom.
School Counselors provide:
orientation, coordination and academic advising for new students

interpreting cognitive, aptitude and achievement tests

providing counseling to students who are tardy or absent

providing counseling to students who have disciplinary problems

providing short-term individual and small group counseling services to students

consulting with teachers to schedule and present school counseling curriculum lessons based on developmental needs and needs identified through data

interpreting student records

analyzing grade-point averages in relationship to achievement

consulting with teachers about building classroom connections, effective classroom management and the role of noncognitive factors in student success

protecting student records and information per state and federal regulations in FERPA

consulting with the school principal to identify and resolve student issues, needs and problems

advocating for students at individual education plan meetings, student study teams and school attendance review boards, as necessary

analyzing disaggregated schoolwide and school counseling program data
Why Would I Talk to a School Counselor?
School counselors know how to listen and help. They'll take your problem seriously and work with you to find a good solution. School counselors are trained to help with everything and it doesn't have to be just about school related issues. A counselor can help you deal with the sadness when someone has died, as well as, advise you on taking the right classes.
School counselors can give you all sorts of tips and support on hoe to solve problems and make good decisions. Chances are that whatever problem you have, your counselor has seen it before and will have good advice on how to help you work through it. Counselors can give you tips on standing up for yourself if you're being bullied, managing stress, talking to your parents and dealing with anger and other difficult moods. Counselors also can advise you on problems you may have with a teacher, such as communication difficulties or questions over grades.
It's probably a good idea to visit your school counselor and get to know him or her even if you don't have a problem. This helps you feel comfortable with the counselor in case you ever do need to meet in a time of crisis. It's usually easier to talk about a tough issue or a problem when you already feel comfortable with the counselor. Meeting your counselor when you're not in the middle of a crisis also gives you a chance to discuss such issues as what the counselor will keep confidential and how he or she works with a student to resolve a problem.
Visit your school's front office and ask how you can make an appointment to see the counselor.
What Areas Does a School Counselor Focus On?
Some common areas on which student services professionals focus their work are:
Positive school climate

Attendance

Early warning systems

School improvement efforts

Student engagement

Graduation

Accommodations for students with disabilities

Bullying prevention

Suicide prevention

Drug abuse prevention

Dropout and child abuse prevention

Mental health services

Threat assessments
What Can an Effective School Counseling Program Provide?
Improved behavior.

Improved learning behaviors and academic outcomes.

Reduced disparities for minorities in Advanced Placement courses.

Reduced achievement gaps for minority populations.

Improved support for the needs of immigrant students.

Higher graduation rates.

A higher likelihood of enrolling in college.
School counselors are critical to school leadership — providing early identification and short-term intervention for students with personal, social, emotional and academic needs. Counselors also play a key role in the preparation and admissions process for post-secondary education.
Walton County School Board does not discriminate on the basis of race, color, religion, gender, age, ethnicity, national origin, marital status, sexual orientation, disability, political or religious beliefs, genetic information or any other basis prohibited by law in its educational programs, services or activities or in its hiring or employment practices. Retaliation against an employee for engaging in a protected activity is prohibited. The Board also provides equal access to its facilities to the Boy Scouts and other patriotic youth groups, as required by the Boy Scouts of America Equal Access Act.
Lack of English skills will not be a barrier to admission and participation. The district may assess each student's ability to benefit from special programs through placement tests and counseling, and, if necessary will provide services or referrals to better prepare students for successful participation.
Applicants/individuals with disabilities requesting accommodations under the Americans with Disabilities Act (ADA) may call the District's Equal Employment Opportunity (EEO) Officer, 145 Park Street, DeFuniak Springs, FL 32435, 850-892-1100, ext. 1111, for assistance.