College and Career Readiness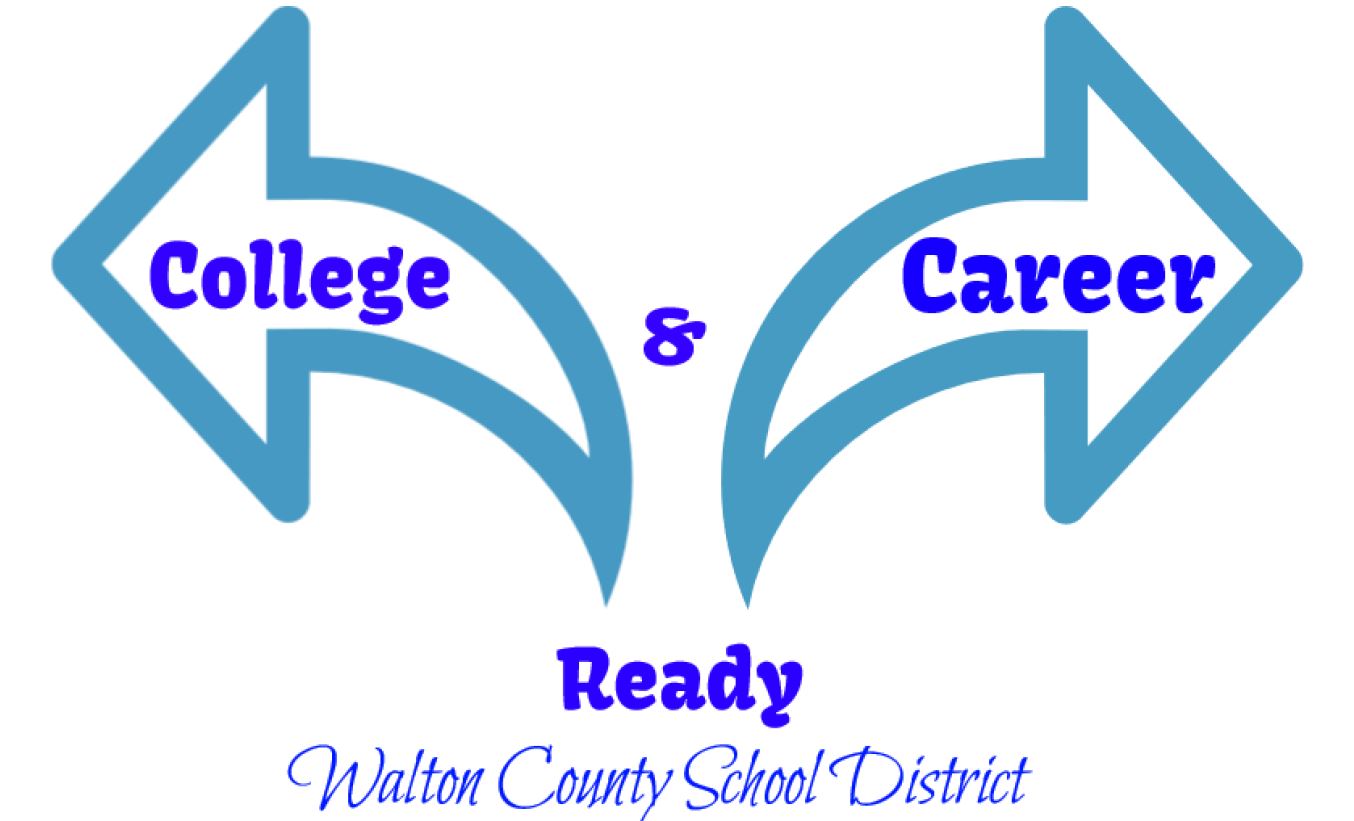 Students starting out in college or a career need to be well prepared. The transition from high school or the workforce to college can be a challenge for some students, especially those who are not aware of the expectations and requirements for entering college level coursework. Once admitted to a college, students may take a college placement test to identify the appropriate courses for the individual's skill level. The resources below provide information regarding college and career readiness in Florida.
Definition
Students are considered college and career ready when they have the knowledge, skills, and academic preparation needed to enroll and succeed in introductory college credit-bearing courses within an associate or baccalaureate degree program without the need for remediation. These same attributes and levels of achievement are needed for entry into and success in postsecondary workforce education or directly into a job that offers a gainful employment and career advancement.
Knowledge
To be considered "college and career" ready, students must demonstrate mastery of the Florida Postsecondary Readiness Competencies in English and mathematics that have been identified through a cross-sector collaborative effort by Florida's K12, college and university faculty. Students demonstrate proficiency by achieving passing-level scores in reading, writing and mathematics on the Postsecondary Education Readiness Test or an approved alternative. Students scoring below state-adopted common cut scores in these discipline areas are required to enroll in and successfully complete developmental education (remedial) courses in the areas of their deficiencies prior to enrollment in postsecondary, General Education, college-credit courses.
Higher levels of demonstrated competence in mathematics, language arts, the natural sciences, and the social sciences increase the options available to a student (e.g., selective university enrollment, high-skill occupation) and the likelihood that a student will succeed in postsecondary education and the skilled workforce. These higher levels of competency may be measured by SAT and/or ACT scores, in addition to earning postsecondary credits through AP, IB, Dual Enrollment, or AICE programs; or by earning state-approved industry certifications.
Skills
Students who succeed in higher education and the workforce tend to demonstrate a maturity that is evidenced by the following observable dispositions and behaviors which have been identified by Florida postsecondary faculty as well as business and industry leaders:
Effective communication skills

Critical thinking and analytical skills

Good time management skills

Intellectual curiosity

A commitment to learning
Academic Preparation
To be considered for admission to a degree program in a Florida postsecondary institution all students must, at minimum, possess a standard high school diploma or its equivalent as defined in Florida statutes and State Board of Education rule. Additionally, for students to attain the knowledge, skills, and abilities sufficient to support "college and career" ready standards, it is recommended that all currently enrolled Florida secondary students successfully complete a minimum of 16 high school credits in core content areas that include:

4 credits in mathematics including Algebra 1, Geometry and Algebra 2

4 credits in English that include grammar, writing, and literature

3 credits in science that include the physical, life and earth space sciences

2 credits in foreign language, these 2 credits must be in the same language (for state colleges and universities)
College And Career Exploration
AVID (Advancement Via Individual Determination)
It is estimated that by the year 2020, two-thirds of all jobs will require some level of postsecondary education. AVID prepares students for 21st century careers each day by providing the academic and behavioral skills necessary to succeed in the workplace. Organization, time management, critical thinking, collaboration, and problem-solving are strong components of the AVID System. AVID includes career exploration in its secondary curriculum, develops partnerships with organizations to help students find pathways to careers, and supports and prepares students in degree and certificate programs to be successful in the workforce.
Xello is the only K-12 online program that fully engages every student in building the skills, knowledge, and plans for future success — regardless of background, ability, or pathway. Xello is an academically researched and scientifically validated award-winning program that puts the student at the center of their planning experience. Students document their journey as they build self-knowledge, explore post-secondary options, create plans, and continually reassess as they take in new knowledge, skills, and experiences.
The College Board is a mission-driven not-for-profit organization that connects students to college success and opportunity.
Founded in 1900, the College Board was created to expand access to higher education. Today, the membership association is made up of over 6,000 of the world's leading educational institutions and is dedicated to promoting excellence and equity in education.
Each year, the College Board helps more than seven million students prepare for a successful transition to college through programs and services in college readiness and college success — including the SAT and the Advanced Placement Program. The organization also serves the education community through research and advocacy on behalf of students, educators and schools.
CareerOneStop is sponsored by the U.S. Department of Labor, Employment and Training Administration. It is your source for career exploration, training and jobs.
My Next Move is sponsored by the U.S. Department of Labor, Employment & Training Administration, and developed by the National Center for O*NET Development.
A public service, nonprofit organization. Mapping Your Future provides programs and initiatives to help people achieve financial wellness and lead successful lives.
Senior Calendar - College Prep
MyPlan.com helps students and professionals plan more fulfilling lives by making well-informed decisions about their education and careers. Whether you're deciding on what college to go to, choosing a major, planning ahead for your first career, or thinking about making a career change, MyPlan.com can help you explore options and bring clarity and insight into figuring out what's right for you. 100% independent and unbiased, MyPlan.com gives you the truth about colleges, careers and majors. Their research and data is the most comprehensive you'll find anywhere on the subject. And, with dozens of easy-to-use tools, they've made getting to that information convenient, simple and fun.
The Career Project is a free online database of thousands of career profiles. Each "career profile" is the result of a one-on-one interview with a professional. This site was started to help students and young professionals get the "inside scoop" as to what it's really like to work in a given field, or with a given job title that may peak their interest.
Sunshine State Scholar
If you are one of the top 11th grade students in Walton County in the areas of Science, Technology, Engineering or Mathematics (STEM) you could be selected as a Sunshine State Scholar.
For more information about Sunshine State Scholars visit http://www.fldoe.org/academics/sunscholars/ and
https://www.youtube.com/watch?v=7M-KnN9VTqM&feature=youtu.be
The Talented Twenty program was part of the Governor Bush Equity in Education Plan and applies to High School Seniors who rank in the top 20 percent of their graduating class. The purpose of the program is to guarantee admission to students who succeed in their respective K-12 public schools, and to encourage students to strive for better grades and pursue rigorous academic courses. Students eligible for the Talented Twenty program are guaranteed admission, within space and fiscal limitations, to one of the 12 state universities.
These students are considered a priority for the awarding of funds from the Florida Student Assistance Grant (FSAG), a need-based grant. (Talented Twenty students must meet FSAG eligibility requirements in order to be eligible for priority funding)
Please note that while eligible students are guaranteed admission at one of the state universities, they are not guaranteed admission to the university of their choice.
For more information about the Talented Twenty Program visit http://fldoe.org/schools/family-community/activities-programs/talented-twenty-program/
Advanced Placement (AP) courses offered by the College Board is one method where students may earn postsecondary credits while still in high school. Participating colleges and universities set their own standards for awarding postsecondary credit to students who score well on AP exams. Qualified secondary students shall be exempt from the payment of any fees associated with administering exams in either program.
For additional information about Advanced Placement please contact your school counselor.
JobCorps helps eligible young people ages 16 through 24 complete their high school education, trains them for meaningful careers, and assists them with obtaining employment. At Job Corps, students have access to room and board while they learn skills in specific training areas for up to three years. In addition to helping students complete their education, obtain career technical skills and gain employment, Job Corps also provides transitional support services, such as help finding employment, housing, child care, and transportation. Job Corps graduates either enter the workforce or an apprenticeship, go on to higher education, or join the military.
Description: This digital test is split up into two different sections. You'll have 64 minutes to answer 54 reading and writing questions and 70 minutes to answer 44 math questions. Like the SAT, you will not be penalized for wrong answers — or for guessing, essentially. Not used to determine college admissions; intended to help students prepare for the SAT. Same format as the SAT, but shorter – a test of verbal and mathematical reasoning.

Usually Taken: During your junior year, though you may wish to take it sooner for practice.

Tips and Strategies: If you do well on the PSAT (and meet additional academic requirements), you may qualify for the National Merit Scholarship Program (a nationally distributed merit-based scholarship). Only scores from the junior year are used to determine qualification for National Merit Program. For more information visit: http://www.collegeboard.com/student/testing/psat/about.htm
Description: Scale ranging from 200 to 800 for Evidence-Based Reading and Writing and 200 to 800 for Math. The test is split up into three different sections. You'll have 65 minutes to answer 52 reading questions, 35 minutes to answer 44 writing and language questions, and 80 minutes to answer 58 math questions. Starting in spring 2024, the SAT will be digital.

Usually Taken: Spring of your junior year or fall of your senior year (or both, if you want a practice run).

Tips and Strategies: It used to be that the SAT carries a "wrong answer penalty." If you guessed right, you gained a point; if you guessed wrong, you were penalized. Now, you can guess without risking your SAT score. You can retake the test to improve your score. If you've taken the SAT more than once, you can send only your best score. However, the institution you're sending scores to might have a policy that they want to see all of your scores. As you select scores to send, you can view the policy requirements of the schools you selected and send what they require. Also, you cannot choose to send only part of your SAT score, for example, you can't choose to send your Math score from one test day and your Evidence-Based Reading and Writing score from another test day. You can choose which scores to send by test date. Scores from an entire SAT are sent.
For more information visit:
http://www.collegeboard.com/student/testing/sat/about/SATI.html
WCSD participates in SAT School Day. For more information about SAT School Day, visit here
The Postsecondary Education Readiness Test (P.E.R.T.) is Florida's customized common placement test. The purpose of the P.E.R.T. is to determine accurate course placement based on the student's skills and abilities. The P.E.R.T. is aligned with the Postsecondary Readiness Competencies identified by Florida faculty as necessary for success in entry-level college credit coursework. The P.E.R.T. assessment system includes Placement and Diagnostic tests in mathematics, reading and writing.
The (P.E.R.T.) Placement is administered to students in public high schools and Florida College System institutions to determine readiness for college-level courses. The P.E.R.T. assessment is an untimed computer adaptive test (C.A.T.) with 25 operational items that will be the basis of the student's placement score and five (5) field test items which are designed to continuously enhance the operational test bank. For additional information concerning the P.E.R.T. go to http://www.fldoe.org/schools/higher-ed/fl-college-system/common-placement-testing.stml
The ACT test is the nation's most popular college entrance exam accepted and valued by all universities and colleges in the United States. The ACT is based on what students learn in high school and provides personalized information about their strengths for education and career planning. Find everything you need to know about registration, test prep, scores and more at the above ACT link.
Description: Three-hour exam; 215 questions; measures achievement in English, math, reading and science. The ACT also includes an optional 40-minute writing test. Scores on each section are averaged to create a composite score. Perfect score is 36. Students in the Midwest and South generally take the ACT.

Usually Taken: Spring of your junior year or fall of your senior year (or both, if you want a practice run).

Tips and Strategies: Your score is based on the number of correct answers ONLY. If you aren't sure, take a guess – it can't hurt you and it could help. Harder questions are worth the same amount as easy ones. Answer the easy questions first and leave the more time-consuming questions till the end.
The TABE is an admissions exam utilized at Technical Colleges. The new TABE 11&12 tests are secure, reliable, and valid assessments used to assess the achievement of examinees on core content areas taught and assessed as part of Adult Basic Education programs nationwide. The TABE test is aligned to the national College and Career Readiness Standards for the three core subject areas: Reading, Mathematics, and Language.
TEST PREP RESOURCES
SAT Test Prep Resources
ACT Test Prep Resources
PERT Test Prep Resources
TABE Test Prep Resources
Additional Test Prep Resources