STEM Programs of Walton County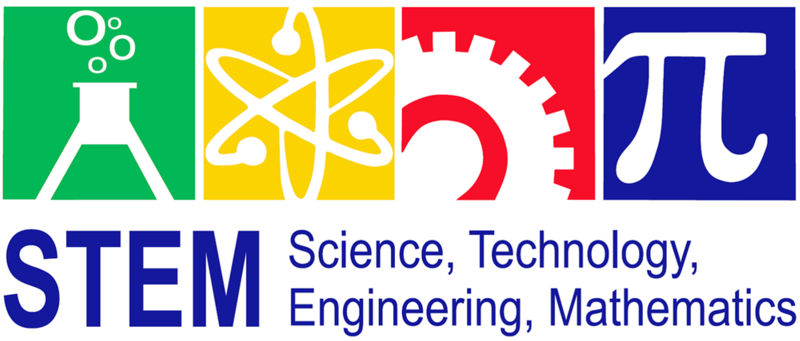 STEM education is the intentional integration of science, technology, engineering, and mathematics, and their associated practices to create a student-centered learning environment in which students investigate and engineer solutions to problems, and construct evidence-based explanations of real-world phenomena with a focus on a student's social, emotional, physical, and academic needs through shared contributions of schools, families, and community partners.
Science, Technology, Engineering, and Mathematics (STEM) education is critical to ongoing economic success in Florida. Nationwide, growth in STEM careers outpaces that of any other occupational category. In addition STEM careers offer higher beginning salaries and more career earning potential than most other fields. Today's careers require STEM skills at all levels of employment from service industries to engineering. Young adults who do not possess high level skills in mathematics, science and technology are at a significant career disadvantage not only because of the tremendous opportunities for high-wage, high demand STEM careers, but also because these skills are vital for success in other industry sectors. This combination of high need and high opportunity in STEM fields requires us to consider the proper preparation and support for individuals pursuing STEM studies.
STEM education is best sustained by supporting individual content areas as well as integrated experiences. Additionally, integrated coursework and projects can be used to support both the academic standards and the Career and Technical Education (CTE) Standards. STEM education requires an integrated learning approach where problem solving and engineering practices are included, where technology is seamlessly integrated throughout, and where there are high expectations for achievement in mathematics and science. STEM education is not restricted to the disciplines of mathematics and science. Providing safe and healthy school environments as well as coursework in other subject areas (e.g, art, language arts, social studies, health, etc) provide opportunities to improve learning, processing, research, literacy and communication skills that also support and enhance the various STEM programs.
Walton County School District's STEM Commitment
Walton County School District recognizes the importance of STEM educational opportunities for the students of Walton County and have therefore partnered with the following organizations to bring learning to life for our students.
WCSD Proudly Partners with the following Organizations for STEM Educational Activities
Choctawhatchee Basin Alliance - Grasses in Classes
Grasses In Classes students tend salt marsh nurseries throughout the school year, and receive monthly education on local estuarine topics that meet Florida's state science standards from CBA and CBA partners (e.g. AmeriCorps members). Periodically, the schoolchildren split the grasses to increase the nursery stock. At the end of the school year, Grasses in Classes culminates with students planting their shoreline grasses at one of our salt marsh restoration sites along Choctawhatchee Bay as part of our living shoreline initiative. The program instills a love of local habitat, restores shoreline and inspires the next generation of watershed stewards.
First Lego League
First Lego League's objective is to: make children and youngsters enthusiastic about science and technology, to equip the participants with the idea of team spirit, and to encourage children and youngsters to solve complex tasks in a creative way
FIRST Robotics Competition
FIRST (For Inspiration and Recognition of Science and Technology) was founded in 1989 to inspire young people's interest and participation in science and technology. Based in Manchester, NH, the 501(c)(3) not-for-profit public charity designs accessible, innovative programs that motivate young people to pursue education and career opportunities in science, technology, engineering, and math, while building self-confidence, knowledge, and life skills. FIRST is More Than Robots. FIRST participation is proven to encourage students to pursue education and careers in STEM-related fields, inspire them to become leaders and innovators, and enhance their 21st century work-life skills.
Odyssey of the Mind
Odyssey of the Mind views Creative Problem Solving as a method to develop skills in young people that help them thrive in our technical world.
SeaPerch
SeaPerch is an innovative underwater robotics program that equips teachers and students with the resources they need to build an underwater Remotely Operated Vehicle (ROV) in an in-school or out-of-school setting.
E. O. Wilson Biophilia Center
Area schools visit the Biophilia Center free of charge to learn and study local creatures found in North West Florida and the habitats they live in.
MakerSpace Club of West DeFuniak Elementary
Makerspaces help to prepare those who need the critical 21st century skills in the fields of science, technology, engineering and math (STEM). They provide hands on learning, help with critical thinking skills and even boost self-confidence.
SSTRIDE in Connection with Florida State University
Science Students Together Reaching Instructional Diversity & Excellence. SSTRIDE is an outreach effort of the FSU College of Medicine with support from Florida's Area Health Education Centers.
WCSD Science & Engineering Fair
All middle and high schools in Walton County are encouraged to participate in the WCSD Science and Engineering Fair held annually.
AP Computer Science in Connection with College Board
Students who participate in this course will learn to design and implement computer programs that solve problems relevant to today's society, including art, media, and engineering and they will learn to apply programming tools and solve complex problems through hands-on experiences and examples.
NASA's SEAP Program
NASA's STEM Education and Accountability Program provides opportunities for participatory and experiential learning activities in formal and informal education settings to connect learners to NASA-unique resources.
DEFENSEWERX (formerly the Doolittle Institute)
Defensewerx proudly manages the FIRST® LEGO® League Northwest Florida Region competitions, preparing today's students to be tomorrow's STEM workforce.